AUTHENTIC MEXICAN ELOTE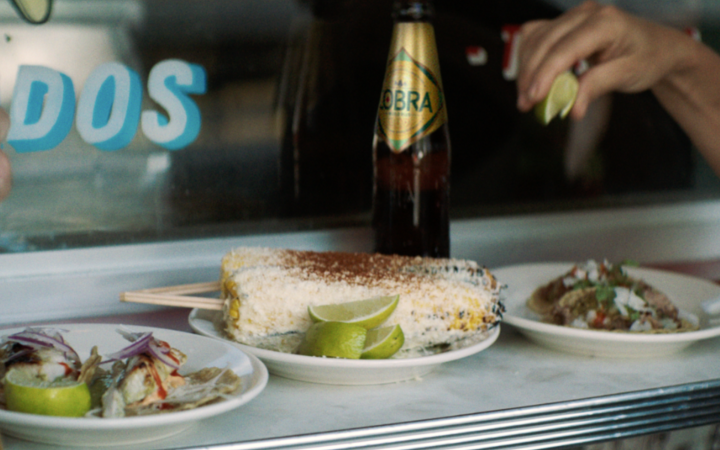 INGREDIENTS:
6 corn on the cobs
2 tbsp mayonnaise
3 tbsp sour cream
60g finely grated parmesan
1 tsp chilli powder
Salt and freshly ground pepper
Handful of fresh coriander leaves
1 lime, cut into 6 wedges
METHOD
1. Heat your grill to a medium heat and grill the corn, turning frequently until cooked through. This should take about 10 minutes and the corn will be slightly brown.
2. Whisk together mayonnaise and sour cream in a small bowl until you have a smooth consistency.
3. Mix chilli powder with a little salt and pepper in another small bowl.
4. Use a pastry brush to smother the corn with the mayonnaise and sour cream mix, follow with a little of the chilli powder mix. Then coat with parmesan and sprinkle with coriander leaves.
5. Serve each with a lime wedge.