CREAMY THREE CHEESE SPAGHETTI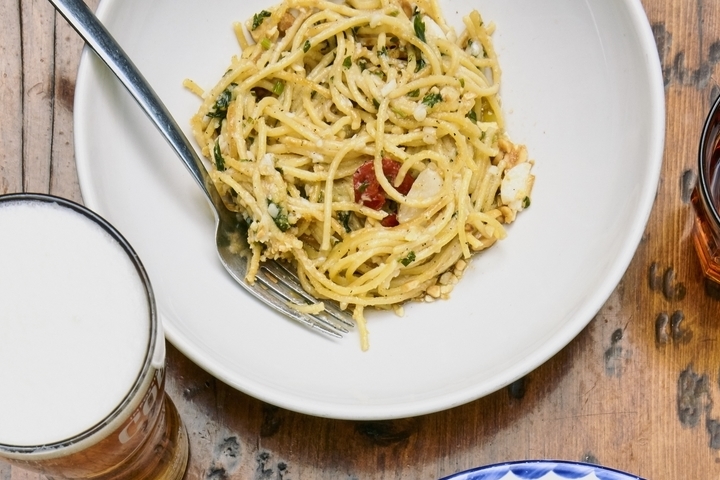 INGREDIENTS:
280g dried spaghetti pasta
1 tbsp. extra-virgin olive oil
3 cloves garlic, minced
180ml fresh double cream
180ml chicken stock
90g parmesan, plus extra for topping
Salt and ground black pepper
2 tbsp. freshly chopped chives
METHOD
1. Cook spaghetti according to package instruction until al dente. Drain, reserving a little of the pasta water.
2. Meanwhile, in a large pan over medium heat, heat oil and cook the garlic for one minute. Add the double cream, stock reserved pasta water. Pop in the cooked spaghetti and fully coat with the sauce.
3. Remove the pan from the heat and stir in parmesan cheese. Add more water if needed to produce desired consistency and texture. Season and top with the chives just before serving.