SUCCULENT STEAK SALADS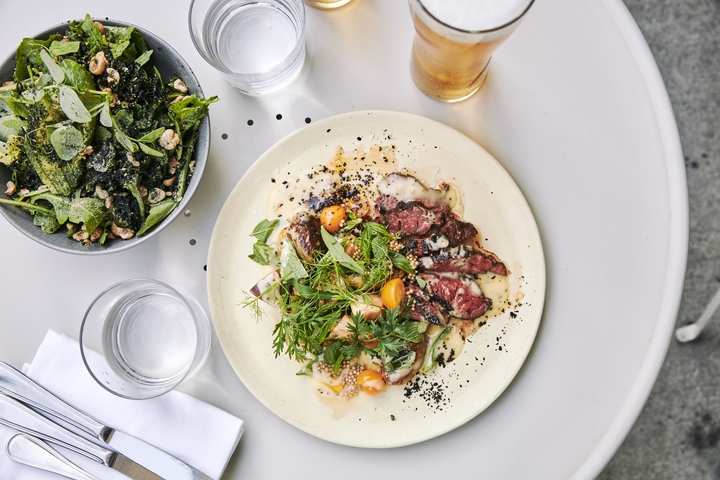 INGREDIENTS:
60ml balsamic vinegar
60ml olive oil
2 tsp lemon juice
1 tsp finely chopped fresh thyme or 1/4 tsp dried thyme
1/4 tsp salt
1/8 tsp freshly ground pepper
Sirloin steak – about 350g – 400 g
1 pack of salad greens – about 250g
8 cherry tomatoes, cut in half
4 radishes, sliced
1/2 avocado thinly sliced
100g dried cranberries
Crumbled blue cheese
METHOD
1. Whisk together the balsamic vinegar, olive oil, lemon juice, thyme, salt and pepper to make the dressing.
2. Place the steak and about a quarter of the dressing in a sandwich bag; seal and make sure the meat is coated. Refrigerate for at least 8 hours, ideally overnight. Also refrigerate the remaining dressing.
3. After this time remove the steak from the bag and throw away the marinade. Grill the meat until cooked to preference. Leave to rest for 5 minutes before slicing.
4. Divide salad amongst your plates. Place the steak on top along with the tomatoes, radishes and avocado; follow with a sprinkling of cranberries and as much blue cheese as you like!