Thai Crab Cakes With Avocado And Spiced Mayonnaise
These bite-sized delights have all the flavours you would expect from a Thai dish: light, spicy and refreshing. The subtle bitterness of Cobra cuts through the spiced mayonnaise, whilst its smoothness complements the creaminess of the avocado.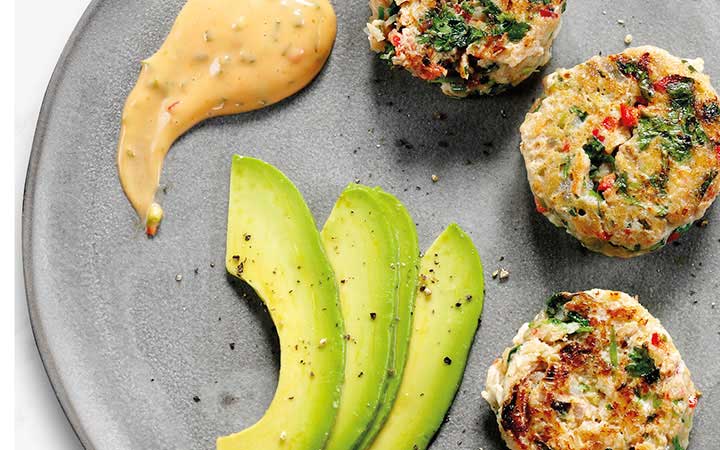 Miso Cured Salmon Rolls With Toasted Sesame Seeds And Wasabi
A true Japanese flavour experience. Full of fiery wasabi spice and unami moments, it's the perfect complement to Cobra Gluten Free – whose malty sweet taste stands up to these lively, bold flavours.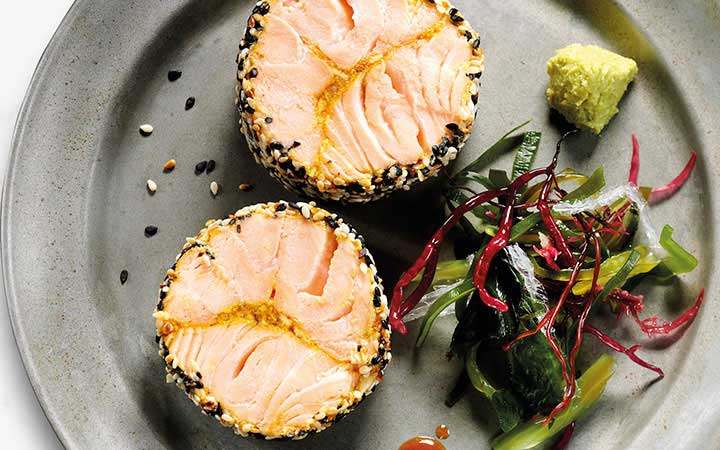 Feta, Pomegranate And Tomato Lettuce Cups
This delicious Mediterranean recipe is bursting with flavour. From the freshness of the herbs to the juiciness of the tomatoes and saltiness of the feta, it's a delicious, flavoursome, gluten free dish. Try pairing with Cobra Gluten Free for a refreshing flavour combination.